Hello! You've come to the right place. I realize that asking for help can be intimidating, shameful and frightening. My goal is to make the process simple, safe and without judgement. Contact me today at Peg@spiritofhopecc.com to find hope and healing.
Spirit of Hope Counseling Center has helped countless individuals, couples and families bring peace and connection into their lives. I always have hope for restoration of relationships and healing early traumatic experiences and bring that hope to others.
For struggles with anxiety, depression, trauma, many types of abuse, and other issues, I have specialized certification in EMDR (Eye Movement Desensitization and Reprocessing). Other types of therapeutic interventions are also available. We work together to determine what treatment methods are right for you.
Hundreds of couples and families who have worked with me have found restoration for their relationships when they learned healthy ways to communicate and resolve conflict.
It's also critical to identify early patterns of unhealthy coping strategies, as well as childhood trauma. These early experiences, along with negative thoughts and behaviors learned as young children, are brought into marriages and other adult relationships. As unhealthy and harmful responses are corrected, relationships become more emotionally intimate and truly satisfying.
My new workbook Reclaiming Your Lost Soul: A Soul Seekers Life Guide for Healing Codependency provides help for those who have lost their souls for the sake of loved ones (codependency). This happens for many reasons. Often effective new skills are needed, such as:
Learning to set boundaries
Understanding negative thoughts, feelings, and behaviors
Improving self-esteem
Connecting with God to reclaim your lost soul
Each chapter provides prayers to bring you closer to God, along with questions which encourage more thoughtful reflection and personal understanding and healing.   Read more by clicking here
My Vision
I believe we all have the right answers for our situation within us and we only need a little help to access those answers. I collaborate with clients so they can find their true selves and learn to be the person God intended them to be . . . to be authentic. With help, you can alleviate negative core messages, address relationship problems, build self-esteem and learn new ways to live without internal turmoil.
---
I Believe True Healing Comes from God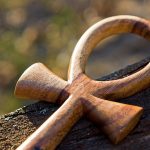 I'm doing this work because I believe it's God's desire for my life to help others. I do, however, know that not everyone shares the same viewpoint. I'm here to help anyone, no matter your values or religious beliefs. I honor where everyone is at in their spiritual journey. 
We can't help people spiritually when there is emotional pain that needs to be attended to first." – Rev. Christopher B. Enstad